Top 4 FAQs answered by Drummoyne Removalists in Sydney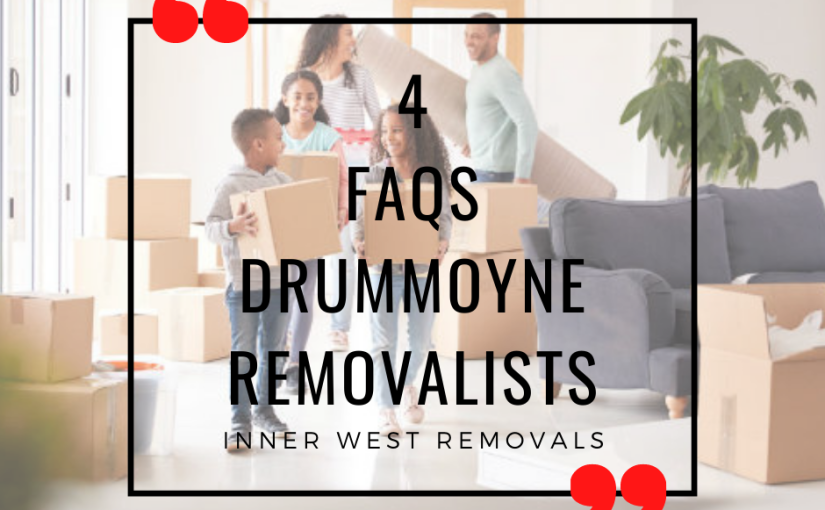 Are you moving to Drummoyne? Well, house relocation is something that you may not prefer to experience more than once in a lifetime. Unfortunately, some have to face it twice a year even. If you are one of them, keep us on your speed dial. After all, from packing to unloading and organising- lots of changes happen at this time. And, when you need a house move, our Drummoyne removalists will get you covered. Do you have any queries? Then, go through our today's blog! We have answered here some FAQs we receive from our most customers. Before you get ready for the house move, read this!
Frequently Asked Questions of Drummoyne Removalists
The moving process comes with lots of questions for the homeowners. All they want is to ensure smooth and easy moving with no breakage at the best prices.
We have jotted down here the 4 most common questions received from our previous customers. We hope that you will find it helpful.
Do you offer quotes for the first time?
Yes, of course! But you do not need to be our new customer. Even if it is the third time you are hiring our movers for house removals, we will offer you free quotes.
All you need is to give us a call at 02 8789 7111, and you will get the best moving solutions with a guaranteed estimate.
Do you offer free boxes and packing supplies?
We can offer you free packing supplies to some extent that can cover most of the packing. Our packers and movers come with five large and twenty small boxes with tape free of cost. If you require more packing supplies, we can provide you with the lowest prices.
Apart from this, you can get packing tips from us with a detailed guide on the packing material for different items.
Can I get packing services with furniture disassemble?
Why not! Our expert movers specialise in packing services no matter what kind of household items you have. We provide our customers with the entire packing and unpacking process with dis-assembling big furniture. For example:
PACKING
Packing all your stuff in the durable boxes

Boxing up the fragile items with care

Categorise and mark the boxes for a safe move

Use of Bubble wraps for shock resistance during relocation

Protective pads for furniture

Dis-assembling furniture and mattresses protector bags
UNPACKING
If you need unpacking services, let us know. Our trained packers will help you to do so. You can get:
Keeping the furniture at the right place and re-assembling those

Unpacking fragile items and organising them as you want

Moving TV, washing machine, and refrigerator if you need
Will my fragile items safe during the move?
We can understand your concern regarding the breakage during removals and storage. Our packers and movers box up and relocate the fragile items with additional care. Also, they mark the boxes to ensure safety.
Are the answers helpful? If you find our service and process convenient, contact us. Our Drummoyne removalists are here to give you hands!