Sydney's Leading Removalist Tips: How to Move Home with Your Dog!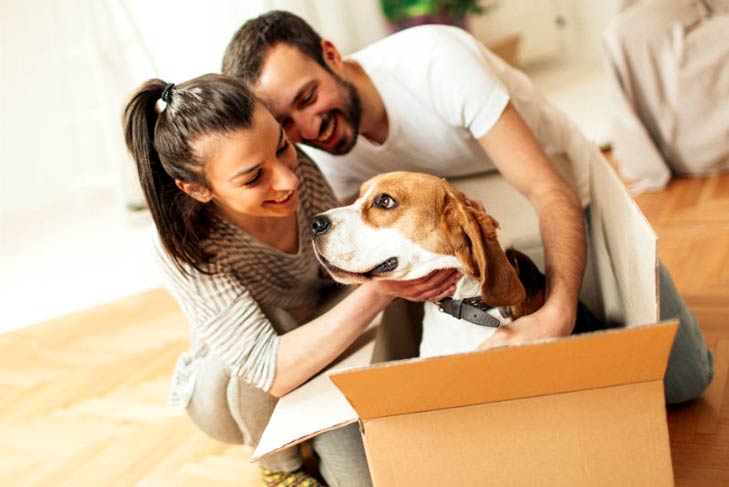 No doubt, moving to a new home is more or less stressful for all, but with a pet, it gets worse! After all, it feels quite overwhelming for your four-legged friend. Even with Sydney's leading Removalist, you can find it quite challenging to manage your pet and relocation at a time. Don't worry! We appreciate your love for the pet and understand your requirements of moving too. And our today's blog may help you out here!
What to keep in mind while moving with a dog
Needless to mention, you can't get any time to prepare your things or for your pet. That's why you have to make preparations at least a week ago for your dog. We can help you make a checklist for it while keeping the following things in mind. Such as:
Items to take for your pet:
Just like you, your pet has some needs that you can't miss while packing items. For example:
Make sure to pack the favourite food of your dog with the water bowls it loves
Have the prescriptions, veterinary records, and certificates of your pet before packing the bags
Never miss the toys your pet plays with while the bed, pillows, and towels
Keep the dog with you!
Whether you own a car or you have rented one for the moving day, be sure that you travel with your pet. Moving from its familiar place to a new one can make them irritated. Your dog will stay calm if you could be with it at the time of the move!
Try to keep the pet away from the movers!
You may already have read the feedback from clients on Facebook and looked over that we are always on time. If you want the same, try to take your pet out of the home when our movers are busy. Or else, your dog may consider the removalists as invaders and attack them.
Take care of your pet!
Yes, you may care for your dog all the time. But on a moving day and after a few days from it, you have to be more careful. Your pet can get scared in a new home and try to run away.
Was it helpful? Then, no more wait and give us a call! We, Inner West Removals, will be at your place as per your schedule. For additional moving tips, stay in touch and keep on reading our blogs!