Professional Movers Vs. DIY for Small Furniture Removals!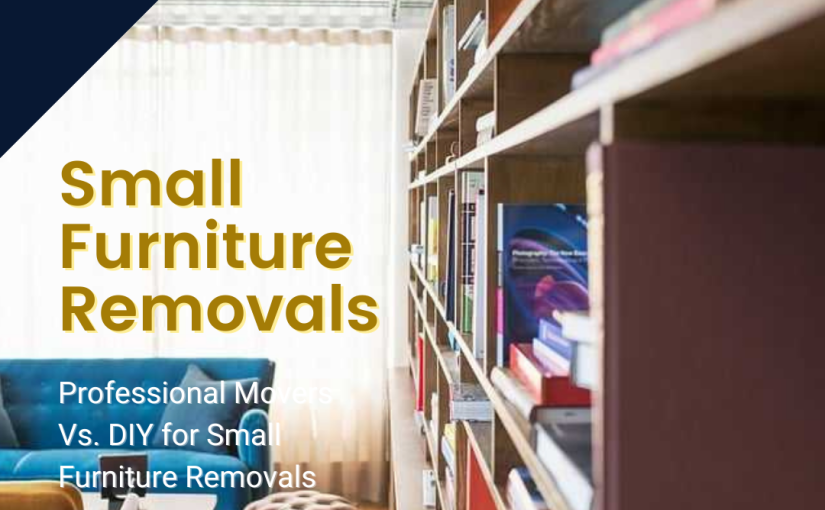 It doesn't matter at all if you have to move the entire home to Haberfield or a few large or small items, it's nerve-wracking. Yes, it may sound tempting to get your job done yourself, but that's not an easy nut to break. That's why hiring movers for Furniture removals in Haberfield is smart than the former decision. Yes, it may seem easy just to call the moving truck and lend hands to friends to move your belongings. But are you sure that you can move the furniture safely? Having doubts? Then, read today's blog and decide whether you would like to get our movers' help or try DIY!
DIY or hiring movers for furniture removals: Which is best?
For most homeowners who think of hiring packers and movers, consider the experts to get relief. Still, the necessity of choosing expert help over DIY doesn't limit here but beyond this. Such as:
You can give time to your schedule!
Well, while having a plan to move to Haberfield, you may have more things on your To-Do list than packing and moving the furniture. Hence, you can perform either lifting and arranging your belongings or managing other tasks. It's merely possible to handle both at a time.
On the other hand, leaving even the small items on movers can help you move on to your plan as it was. You can complete your relocation stress-free and smooth.
Can I get an efficient process with DIY moving?
There's a big NO to your question, especially when you have the least idea of the moving procedures. No matter if you are lifting the smallest sofa, proper packing is a MUST to avoid scratches and damage on the street. Moreover, you may have to take several rounds of your home to accommodate all the stuff.
Contrarily, furniture movers come with not only packing supplies and help you with that. You can get access to the exact moving van you need to fit all your requirements. So, no more taking trips on roads!
Breaking the back while moving heavy items!
Yes, here's a risk of such accidents! People often get cramps and back pain while lifting even a small but heavy couch! Moving small furniture seems easy but not at all when doing it on your own.
Don't break your back! Just give us a call, and we, Inner West Removals, will be at your doorstep. Our movers ensure to keep your furniture safe and scratch-free. From bed to small sofa- we will get you all covered.
Get access to storage for furniture!
Picture this: You are about to move out of your older building the next day while the newer one is not ready yet! The maintenance work is going on there. You may have rented a hotel for a week but what's about the furniture? With a moving company, you can have that access for storage that you may not with DIY!
So, what have you decided? If you have changed your mind and shift to hiring our movers, contact us! We will be right there to assist you in furniture removals!