How to TREAT with Your Drummoyne Removalists: Tips and Advice!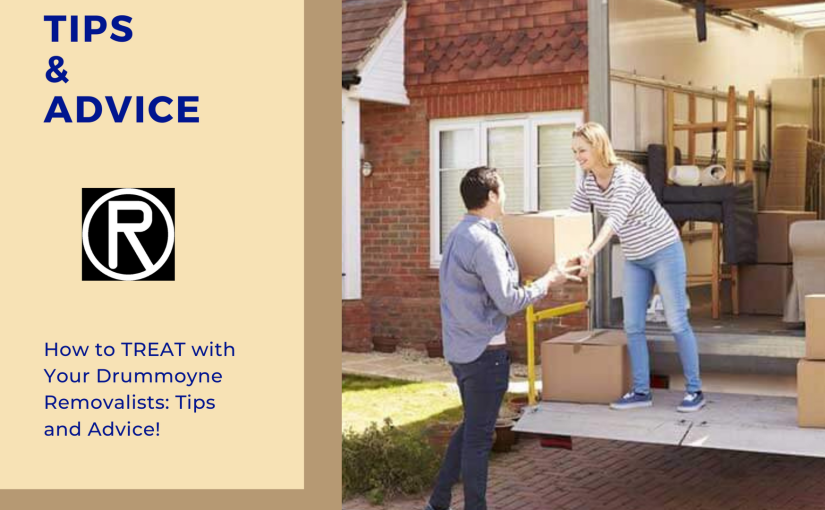 Are you shifting home? No doubt, it's no less vital than setting up a business. That's why you should not risk DIY regarding this. Don't worry! Drummoyne Removalists can help you out here.
From packing your belongings to loading and reassemble your furniture- we will get you all covered. Hence, at least a week ahead of your removal, you have to spend time with the packers and movers.
However, most homeowners do not have an idea how to behave or communicate with them. Do you need some help in this regard? Today's blog may allow you to get an answer to it.
Needless to mention, both you and our removalists will be too busy to sit and discuss your plans of moving, especially on the big day. Hence, it's essential to have a proper understanding of your communication to make your move easy.
The following tips may help you to ideate how to do so. Have a look:
Sure to be on TIME!
All right! You are not the only client we have. Yet, to be punctual is a must for us. Our removalists have to work in a tight schedule that makes it essential to start the moving process on time.
Moreover, you can assign any of your friends or family to guide our movers if you cannot be available at that moment. Otherwise, a delay in relocation can cost you additional charges as you will be in a contract.
Supply necessary things
It's undeniable that moving is a tiresome task to perform. Hence, it's your responsibility to keep the comfort of your movers in mind. For example:
Allow a clean bathroom for the removalists, including sanitisers and paper towels.
Make sure to have sufficient water supply at the place of moving where they can get easy access.
Keep an eye on your room temperature. If it's too warm to work in, arrange fans while providing a heater can be better if moving in winter.
Provide your movers light lunch unless it will be problematic to work so hard. Also, it will not be much heavy on your wallet.
You can also keep the supply of coffee if possible.
Communicate well
There must be some stuff that movers do not have any idea what to do with those. Make sure to clear your references and requirements. It will help the removalists avoid delays and errors during packing and loading furniture and belongings. We, Inner West Removals, understand your concern.
Give feedback and tip to them:
OKAY! Not every moving company deserves a tip. It depends on the quality of services they provided. So, if you have decided to give tips, the amount must be as per their performance. Also, you can share your experience working with them on their testimonial page.
Was it helpful? Try to behave with Drummoyne Removalists with little politeness and patience on your part. Then, your relocation will be no more hectic and nerve-wracking. The job will get done seamlessly. Contact us, stay in touch and keep on reading!