Croydon Office Movers Revealed 4 MYTHS About Relocations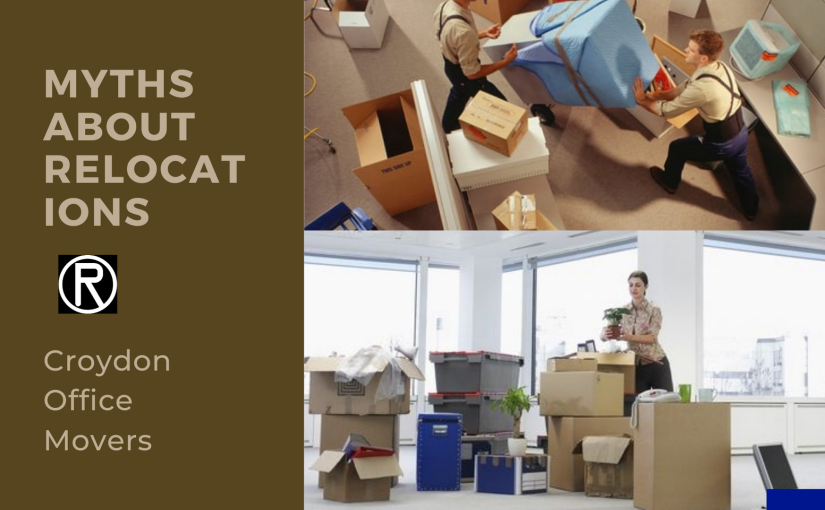 When it comes to shifting your business to a new city like Croydon, the owners start making decisions on the wrong foot. The first and foremost mistake they make believing in the misconceptions revolving around for years. The employees can manage on their own, and no need to hire any Croydon office movers. Actually, you are wrong! We can assist you from packing the desks to unpacking them in your new commercial premises. Amateur hands can end up paying you more beyond your plans.
Apart from this, a few more MYTHS are there that you should stop believing. In today's blog, we have discussed some of those!
Moving Misconceptions revealed by Croydon office movers
No doubt, an office move is more stressful and nerve-wracking than a house removal. And myths about its relocation can make several questions popping up in your mind.
Don't worry! We are suggesting you here to get over those misconceptions that can ease your move. Such as:
DIY can go cheaper than hiring movers!
Do you really think so? Yes, it sounds like cutting corners, but honestly, it goes just the reverse! DIY can cause spending thousands of dollars instead of saving it. You have to pay for the rental truck, packing supplies, and time to complete your office relocation. But with us, you can get free packing materials up to twenty small and big five boxes with tape. It will cover most of your office removals at no cost. Moreover, our team comes with a moving van that perfectly fits your needs.
So, don't you think that you will regret your decision?
Office movers are scammers!
Not necessarily, of course! Undoubtedly, the thought is a nightmare and can become true to some extent. Still, it depends on the choice of movers that lies in your hand. While looking up for a moving company, make sure to read the feedback of their previous clients. If you find their service quality and commitment convenient from the reviews, go for it.
Movers will handle everything!
A big NO to this one! We, Inner West Removals, will not take risks to manage your files. From the year your company starts till now, you may have thousands of documents in the office. Some can be vital, and a few may not! Only you and your employees can make the right decision in this regard. So choose a weekend and sort out all the files you need. Our movers will be there to help you in boxing up those.
"I should buy the boxes!"
Don't take such risks! Even if you are planning to arrange and box up all your files and documents on your own, ask the movers to bring the boxes. All you need is just to tell them the weight and number of files you have. Or else, you may end up purchasing the wrong packing boxes for the move.
Was it helpful? We hope that the above tips may have cleared all the misconceptions you had about office relocations. Now, if you need our help in packing and moving, contact us. Our movers will help you with everything in a commercial move.