Checklist for the Office Move in Balmain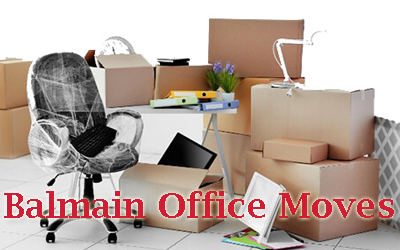 The business growth of your company is good news not only for you but the employees as well. It means that you are gaining success in achieving goals that makes you more favourable for customers. Well, sometimes moving the office to a new place like Balmain can be a strategy for business expansion that you cannot take lightly. The first thing that you need to do is hiring the best removalist in Balmain for a smooth move.
But before that, being the company owner, you have to make a checklist for the office move and consider a few vital things. Learn here!
How to move your business
Yes, you have to verify if the location is right for renting an office. For example, it should connect all the amenities for the employees and clients, such as utility services, restaurants, and transportation.
Apart from this, a few things are there that you have to keep in mind while planning for Balmain removals. Such as:
Move on the holidays:
Moving on the weekdays can be a hassle for the employees. Also, it can hamper your business deals as well. We advise planning your move on the weekends or holidays.
Inform your clients, customers, and suppliers:
Make sure to have a communication plan before you set all to leave. Let your clients, suppliers, and consumers know about your business removals in Balmain. For example, you can add your new business address to Google My Business.
Shift the major departments first:
Moving the entire office on the same day can be challenging. You can do it in different stages. It will be better to prioritize the departments based on their job roles and move the essential ones first.
What to move
During an office move, you can't eliminate any files randomly. So, take time and make a sensible decision to choose only the required documents, furniture, and equipment. It will help you reduce the overall charges for moving and packing in Balmain.
Keep the deadlines in mind:
There might be daily business deadlines for different deals. Make sure to meet all of them before relocation. It can include bill payments, giving the keys to the building owner, disconnecting the utilities, and so on.
Find the right movers:
Avoid last-minute hiring of movers! Do more research over the internet and find "Best removal companies near me" for removals and storage at least three to four months ahead. Compare the charges and choose the one that can fit your budget as well as your needs.
Other things to check:
Here are other considerable facts to take into account:
Inform the moving date to your staff at least two weeks before the schedule. It will help them fulfil their deadlines and arrange other essentials.
Make sure that your new stationery and business cards have been delivered.
Arrange and install your new phone lines and internet to continue smooth communication and transactions.
Order your packing supplies as soon as possible so that you get the time to prepare for the move.
Tips and tricks for packing
Even if the professional removalists in Balmain are here to help you with packing and furniture removals, you should get ready. Pack those essential documents and belongings that you don't want to leave on the movers.
Arrange the supplies required for packings, such as coloured papers for labelling, packing tape, cardboards, Stanley knife, bubble wraps, and scissors.
Declutter your documents and some office stuff. Eliminate the old and unnecessary files first. Then, take a box and arrange all the documents in the yearly order. Label it to identify which belongs to recent years.
If there are any fragile items in your office room, pack them carefully. Take the bubble wraps and cover them before keeping them in the box. It will be better if you can fill the extra space in the cardboards with safety papers.
Avoid packing expensive and essential items in the boxes, such as passports, money, business cards, and so on.
So, if you are in search of the best movers in Balmain, get in touch with us. Our team can help you with packing and removals at the best charges. You can contact us over the call at 02 8789 7111 now!