Best Ways to Move House in Roselands Sydney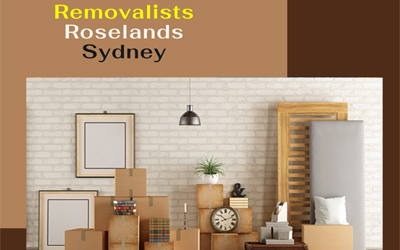 Who else wants to leave the house where one grew up! It's was so perfect. Isn't it? No matter whether the home is well-decored or not, there are so many memories to cherish. And, those are lucky who can stay here for a lifetime.
But, some need to move their house frequently. Well, it doesn't mean that you can't recreate new memories here. But, even if it sounds quite exciting, it doesn't. So many household items are there that you need to organise. That's why most people look for professional removalists in Roselands to experience a smooth process. They will assist you in moving all your stuff to your new address.
But, you need to take a systematic approach while packing up your boxes. What are they? Let's find out!
Smart 8 tips to make your house move easy
Here are some handy tips for packing that can make your house move easy than ever. Such as follows:
Keep unnecessary items for sale:
While starting packing for house removals in Roselands, declutter all your things on the floor first. You can find out and throw all the items that you don't make any use of now. Keep them aside and click some pictures to sell them online or give away to any needy.
Even if you want to give them to a charity, contact such organisations to collect them at least a week before your move.
Clear your refrigerator:
A refrigerator full of foods and vegetables can be challenging to move. Also, many Roseland Movers can take additional charges for overweight. So, it's better to keep it empty and clean before the day of your move. Also, make sure that you have defrosted it prior to your schedule.
Cover fragile items:
There can be several items that can get broken easily while putting them in the boxes for a house move. It's advisable to use bubble wraps to cover the vases, crockery stuff, glasses, dishes, and other items. However, if you don't have that much knowledge regarding this, look for Roseland packing services.
Pack the toiletries in different covers:
Don't throw away the used bottles of shampoo, perfume, or lotion that are not finished yet. If you find them risky to pack in the boxes due to broken seals, cover the opening with plastic wraps. Hence, the liquid will not leak out while moving.
Use transparent bags:
For removals and storage, it's best to pack all the household items that you may need urgently, in transparent boxes. From utensils and laptop or mobile chargers to towels, you can use these bags to pack them. Hence, it will be easy to identify the items without opening the boxes.
Packing the essentials differently:
Even if you are hiring the Removalists in Roselands, Sydney, you will be too exhausted to unpack all your bags to separate the necessary items. So, arrange a bag to keep the essentials, such as medicines, toothbrushes, extra clothes and shoes, soap, and others. Then, you can get ready without unloading all the bags the next day.
Take a snap of electronic settings:
It may be possible that there are several modules connected with your TV, music system, or Playstation. It's best to click some pictures of the setting so that it can be easy to set up the connection in your new home with ease.
Labelling
It's the smartest idea that you should follow while planning for a move. Labelling the boxes can make your move easy than ever. All you need to do is place any number or colour code for every container.
For example, make a mark on the bags containing breakable items. Hence, you can inform your Roselands Removalists to handle it with care.
Well, when it comes to hiring professional packers and movers, Google for the nearest moving company near you. Compare the charges, the experience of the staff, and availability according to your needs and budget to choose the best one.
All the above tips can make your move organised and systematic. Moreover, follow the considerations and advice while hiring movers in Roselands to relocate your heavy furniture and belongings. Anyway, you can contact us at 02 8789 7111 to enjoy a hassle-free move here.