5 Tips on House Removals in Sydney for Single Parents!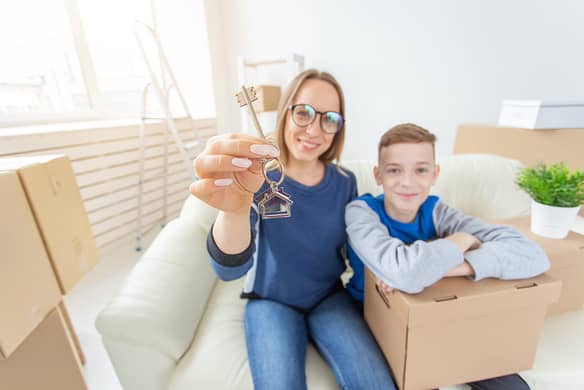 Are you talking about moving to a new home in Sydney? No doubt, house removals are challenging and stressful for any homeowner. But it gets worse when it comes to a single parent! From packing and taking care of the baby to moving and unpacking- it's a headache of doing all on your own! If you are a single parent and need a reliable removalists company in Sydney, count on us! We are here to help you out with no hassle!
Smart tricks of house removals for single parents
Anyway, though our professional movers will lend you hands for packing and removals in Sydney, follow these tricks mentioned here! You may find these helpful to ease the challenges during the house move. Such as:
Start with a proper plan!
For a single parent, it's quite overwhelming to manage the entire house move and paying attention to all things going on around. Yet, it's wise to have a plan before our movers arrive for packing and moving your belongings. For instance:
Don't expect help from any other, whether it's packing outfits or preparing your kids
Plan at least ahead of a couple of months ago for the move
Create a checklist of where to start packing and what to keep or throw away!
Declutter your items!
Yes, our customisable removal services can serve you according to your requirements and budget. But it doesn't mean that you need to move everything you have to the new home. It's time to offload the stuff you use no longer! Besides, decluttering can save your time and thousands of dollars in packing and loading.
Explain to your kids
Moving to a new home may be exciting for you but not for them, especially while having good friends around the current home! Also, if you have small children, they may find moving the wardrobes, appliances, and other stuff scary. Don't let them so! Try to prepare your kids mentally and communicate with them as much as possible in this regard!
Get help from your kids!
Are your children in primary school now? Then, it would be great to ask them to help you with packing! For example:
Picking up their toys in the bags
Select outfits which they like to wear and which not
Arrange their books in order while keeping their school bags ready for the move
And last but not least, contact our movers of Inner West Removals a minimum of two months ago of your moving date. It will help us stay free on your schedule! Keep in touch!