4 tactics we follow during furniture removals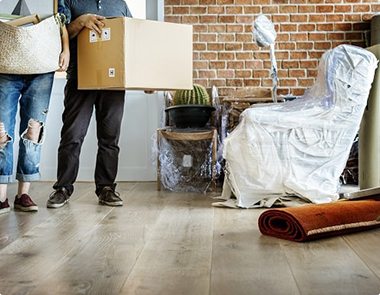 Moving to a new home is no less than excitement. Isn't it? But, at the same time, nothing can be more stressful and challenging than this one.
And, removing the furniture is the major one here. Reconsider your thoughts if you are planning to get the job done on your own. You can end up breaking your back, especially when you don't know how to start! So, it's better to bring out your smartphone and Google "Furniture removal near me in Inner West." Here, you can find us at the top list.
How do our movers prepare your furniture for moving?
No matter if it's a fragile item like a piano or a wardrobe, furniture removalists handle it with care. Our professional packers and movers know well how to prepare your furniture for relocation.  While providing packing services for furniture, we follow the following tactics here:
Which one to move first
Our professional packers and movers start by deciding what to shift first. Then:
We disassemble the items that are huge enough to pass through any narrow space or doorways. In some cases, we ask the homeowners to record each step of the process if we find it quite complicated.

Our movers in Inner West carry extra packing material to wrap the heavy items. Otherwise, it can cause dents and scratches while moving through a narrow staircase.

We leave the special furniture aside for the last that are easy to move in pieces.
Take apart the bigger stuff
We start by disassembling different parts of the large household furniture. It includes glass tops, bed frames, table legs, shelves, and so on. Besides:
Our experts remove the bolts and unscrew the legs of the table. Then, we pack them differently in a bag by labelling them on the top.

Now, we turn to the sofa. It takes a few minutes to unscrew the legs and pack them separately. Disassembling the parts make it easy to load in the truck during removals.

If you have any high-back chairs, we pack them in the same way. Our packers remove the back seat and bottom first and then, the wheels.
Wrapping up the furniture
Disassembling the furniture is not enough. Our Innerwaste removalists also ensure protection for your heavy items. We use bubble wraps, pads, or old clothes to cover the items carefully. It helps to keep your furniture scratch-free.
The legs of some furniture are not removable. We use plastic wraps or pads to secure them.

Moreover, if you are moving interstate, the bubble wraps, or plastic covers will keep the dirt away from the furniture.
Loading the heavy items
It can be challenging to load the furniture for you without knowing the techniques of removals and storage.
Our experienced and trained furniture movers know how to lift and spread the weight evenly while loading in the truck. For example, placing the mirror between two mattresses or tie the straps for secure relocation.
So, if you require Furniture removal in Inner West, contact us just by a call at 02 8789 7111 now!